CANNELLINI DIP
Recipe by Eileen Delpiano, Executive Chef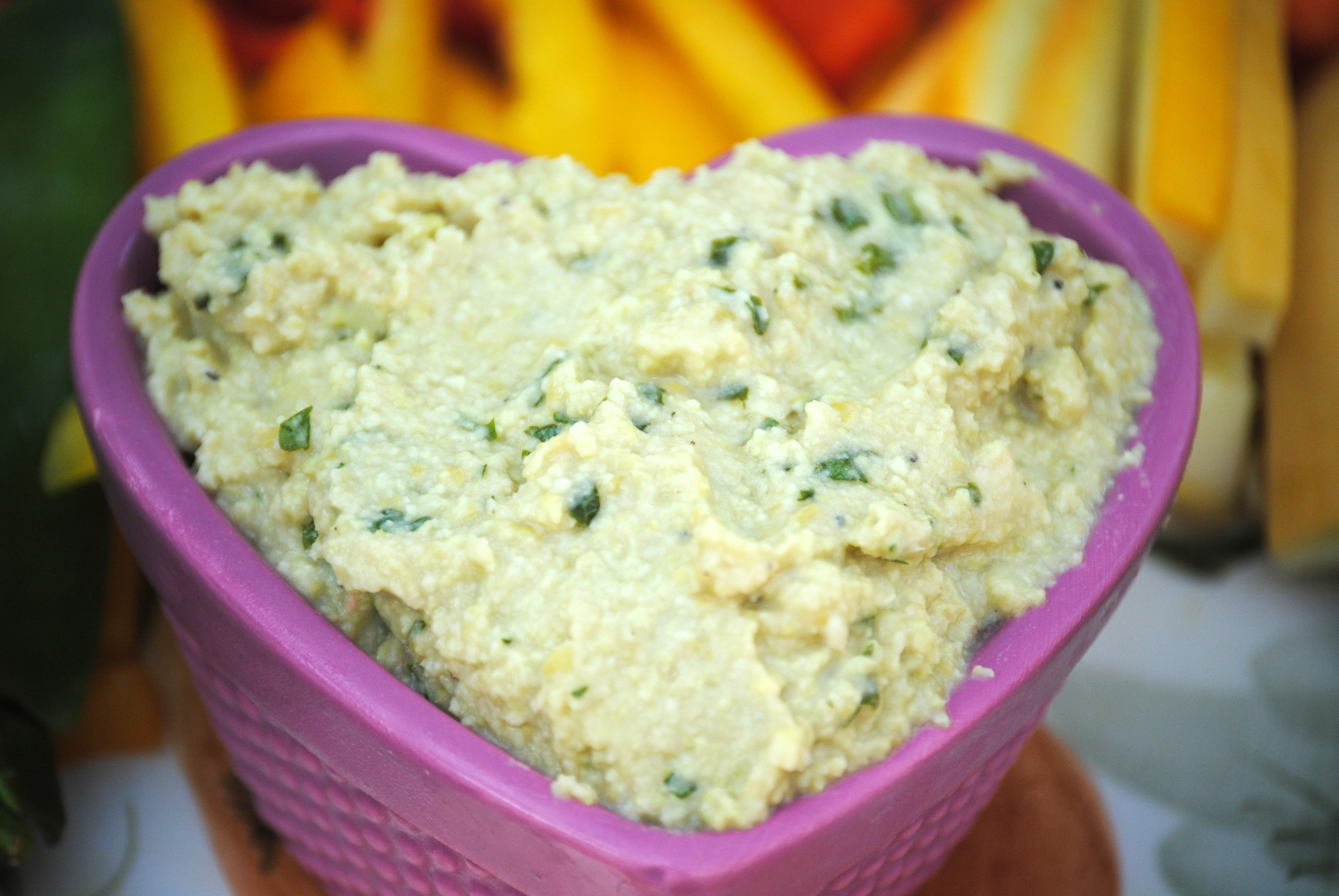 INGREDIENTS
1 (15-ounce) can cannellini beans, drained and rinsed1 1/2 cups shelled, cooked edamame, thawed if frozen2 medium garlic gloves, coarsely chopped1/4 cup water, plus more as needed3 Tbsp. freshly squeezed lemon juice (from about 2 medium lemons), plus more as needed2 Tbsp. olive oil1 tsp. kosher salt, plus more as needed1/4 tsp. toasted sesame oilFreshly ground black pepper2 Tbsp. coarsely chopped fresh cilantro
INSTRUCTIONS:
1. Place the cannellini beans, edamame, garlic, water, lemon juice, olive oil, salt, and sesame seed oil in a food processor fitted with a blade attachment. Season with pepper and process until smooth, scraping down the sides of the bowl as needed. If the dip is too thick, pulse in more water, a tablespoon at a time, until the desired consistency is reached.
2. Transfer to a medium bowl, add the cilantro, and stir to combine. Taste and season with more salt or lemon juice as needed. Serve with toasted pita chips
©2013 Kids Heart Felt Health Inc.